Habitat for Humanity of Pinellas and West Pasco Counties, a locally run affiliate of Habitat for Humanity International, is a part of a global nonprofit housing organization operated on Christian principles that seeks to put God's love into action by building homes, communities and hope.
Our Mission: Seeking to put God's love into action, Habitat for Humanity brings people together to build homes, communities and hope.
Our Vision: A world where everyone has a decent place to live.
To learn more about Habitat, attend one of our Nuts and Bolts Orientation sessions.
History
Partnering with our community, Habitat for Humanity of Pinellas and West Pasco Counties brings community volunteers, corporate donors, civic organizations and faith groups together to build affordable homes for struggling, low-income families and individuals throughout Pinellas and Pasco Counties.
View
Mike Sutton, CFRE
President and CEO
Gaby Camacho, M.Arch.
EVP of Construction and Procurement
Stacey Efaw, MBA
EVP of Development
Candi Hagler, MBA
EVP of Programs
Jake Pieterse
Chief Operations Officer - Pasco
Nancy Ridenour, CPA
EVP and Chief Strategy Officer
Ken Rush
EVP of Operations
Jack Shanks
VP of Volunteer and Homeowner Programs
Dave Gerald
Volunteer Program Coordinator
Sandra Holmes
Homeowner Services Coordinator
Brittney Keene
Volunteer Program Manager
Sean King
Director of Community Outreach
Debbra Lay
Mortgage Operations Manager
Deidra Livingston
mortgage lending processor
Kelly Ordes
Homeowner Services Administrative Coordinator
Peggy Watrous
Mortgage Lending Processor
Antwaun Wells
Neighborhood Preservation Supervisor
Morgan Brochetti
Director of Marketing and Communications
Natalie Melillo
Development Manager, Corporate Partnerships
Rebekah Nelson
Special Events Coordinator
Pam Ora
Director of Resource Development and Engagement
Haley Wilber
Marketing Specialist
Val Brinkley
Accountant I
Laurie Boudreau
Bookkeeper and Office Assistant
Camila Gonzalez
Office Manager and Executive Assistant
Kathy McMillion
Administrative Assistant
Amy Meek
Grants and Compliance Officer
Todd St. John-Fulton
Director of Human Resources
Daniel Nunez
Site Supervisor Apprentice I
Sarah Arnold
Infastructure Project Coordinator
Bryan Brinkley
Warehouse Leader
Will Deason
Site Supervisor Apprentice II
Ralph Grau
Construction Services Coordinator
Kitty Handwerk
Operations Coordinator
Brian Hanratty
Site Supervisor Apprentice II
Candace Jackson
Site Supervisor Apprentice II
Jose "Lupe" Jimenez
Construction Project Manager
Jayden Koepke
Site Supervisor Apprentice I
Daniel Neris
Site Operations and Safety Manager
Dalton Shibe
Warehouse Operations Coordinator
Kristi Thum
Site and Warehouse Operations Manager
Rick Vail
Director of Construction
Kirsten Valentine
Site Supervisor Apprentice I
Wayne Wilford
Volunteer Site Supervisor
Derek Worley
Site Supervisor II
Bill Wulff
Site Supervisor Journeyman
Arnie Golsalves
ReStore Associate II
Mike Carey
ReStore Associate - Pasco
Felix Castillo
ReStore Associate - Pinellas
Todd Cochran
ReStore Driver - Pasco
Glenn Cooperman
ReStore Sales Supervisor - Pinellas
Devin DeLoach
ReStore Associate - Pinellas
Malia King
ReStore Manager - Pasco
Paul Putek
ReStore Associate - Pinellas
John Rogers
ReStore Driver - Pasco
Paula Shinaberry
ReStore Associate - Pasco
Ashley Swift
ReStore Donations Manager
John Switzer
ReStore Manager - Pinellas
Board
Executive Committee
Chair
Alfredo Anthony
President
NuMillennium Strategies, LLC
Board
Executive Committee
Board
Executive Committee
Jason Clement
Founding Partner & CEO
The Sports Facilities Advisory
Board
Executive Committee
James Downey
Vice President Commercial Banking
Valley Bank
Board
Executive Committee
Anthony Esposito, Secretary
Owner
DANA Enterprises, Inc.
Board
Executive Committee
Joe Faw
Owner
Bay to Bay Properties
Board
Executive Committee
Heather Ford
Chief Financial Officer
Power Design
Board
Executive Committee
Patti Templeton
Executive Director
One Community Now
Board
Executive Committee
Ellen Hirsch de Haan
partner
WETHERINGTON HAMILTON, PA
Massimo "Max" Bosso
Director of Real Estate Development
Ryan Companies US, Inc.
Tamara DeBose
Customer Service Specialist
Franklin Templeton
Matt Godri
Chief Financial Officer
Mid-Atlantic Finance Company
Barry Hovarth
Branch Manager
The Mortgage Firm
David Longspaugh
Owner
RE/MAX Sunset Realty
Jack Mariano
Commisioner
Pasco Board of County Commissioners
Dav Mosby
Vice Chairman, Investment Banking
Raymond James
Karl Nurse
President
Bay Tech Label
Kristi Cheatham Pettit
Gas Sales & Public Affairs Manager
Clearwater Gas System
Amy Rettig
SVP, Public Affairs
Nielsen
Bruce Terwilliger
Partner
Terwilliger, Davis and Leadbetter, LLC
Rebecca Watson
Founder
Limitless Leader, Inc.
Tracy West
Tournament Director
Valspar Championship
Doug Woolard
Board of Directors
Copperhead Charities & Valspar Championship
Tim Bogott
CEO
Tradewinds, Inc.
Joe Bourdow
Retired President
Valpak
Bill Brand
Chief Retail Officer & Senior Vice President
Carnival Corporation & Habitat for Humanity International Board of Directors
Joe Chillura
Executive Vice President
Commercial Lending for Florida & Alabama Valley Bank
Ed Droste
Chairman
Provident Management Corp.
Warrick Dunn
Founder
Warrick Dunn Charities
V. Raymond Ferrara
Chairman/CEO
ProVise Management Group
Bill Goede
Tampa Bay Market President
Bank of America
Kevin Hawkins
CEO
Mid-Atlantic Finance
Todd Kalas
TV Broadcaster
Houston Astros
Julie Klavans
Habitat Board of Directors
Carl Lavender
Retired Nonprofit Executive and Community Leader
Jay Miller
President
J Square Developers
Abe Moussa
CEO
Total Title
Irwin Novack
President/CEO
Kane's Furniture
Craig Sher
Executive Chairman
The Sembler Company
Bill Van Law
Retired President
Raymond James Investment Advisors
Dr. Tonjua Williams
President
St. Petersburg College
Ashwin Trehan
LEGAL COUNSEL
Jackson Lewis
Katie Cole
LEGAL COUNSEL
Shareholder Hill Ward Henderson
Norm Bungard
Virginia Lomagno Cohen
Annie Dabbs
John Doran
Eric Feder
Charles Franckle
Thomas Goeglein
Tony Griffith
Jacqui Hosman
Karen Hosman
Mary-Ellen Howells
Gina Johnson
Julie Klavans
Pam Lagano
Bill Van Law
Jason Miller
Jay Miller
Jeff Mitchell
John Nicely
Tom Oberhofer
Cherin Stover
Vicki Tylman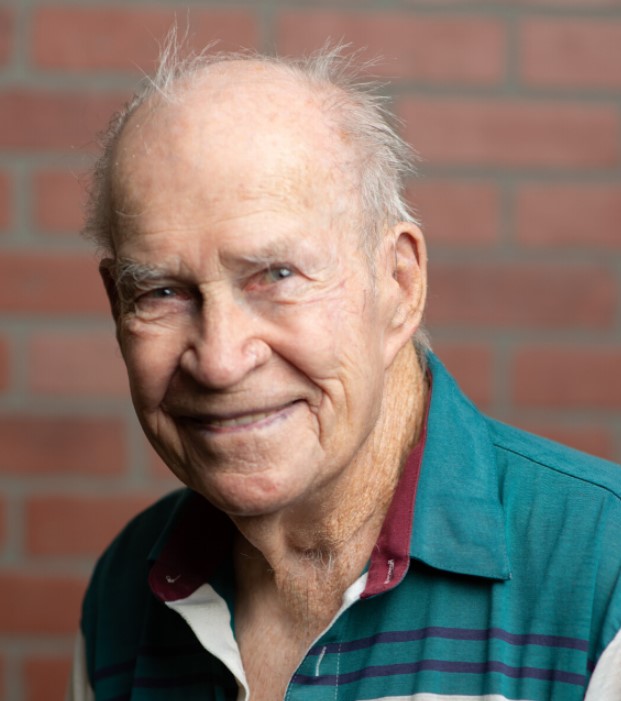 In Memory of David Morris
At 94 years of age, David still worked a handful of hours each week reviewing construction plans and providing guidance to our construction team. Involved with Habitat since the early years, he was an employee with the organization for 25+ years. We pray for the comfort of his family and friends and know David lived a long and rewarding life.
We're always on the lookout for great individuals to join our team. Find out where you can support today!
View Jobs
Our team prides itself on impacting the community as a whole. Learn more about our approach and how we're delivering each and every day to families around Pinellas & West Pasco Counties.
Download