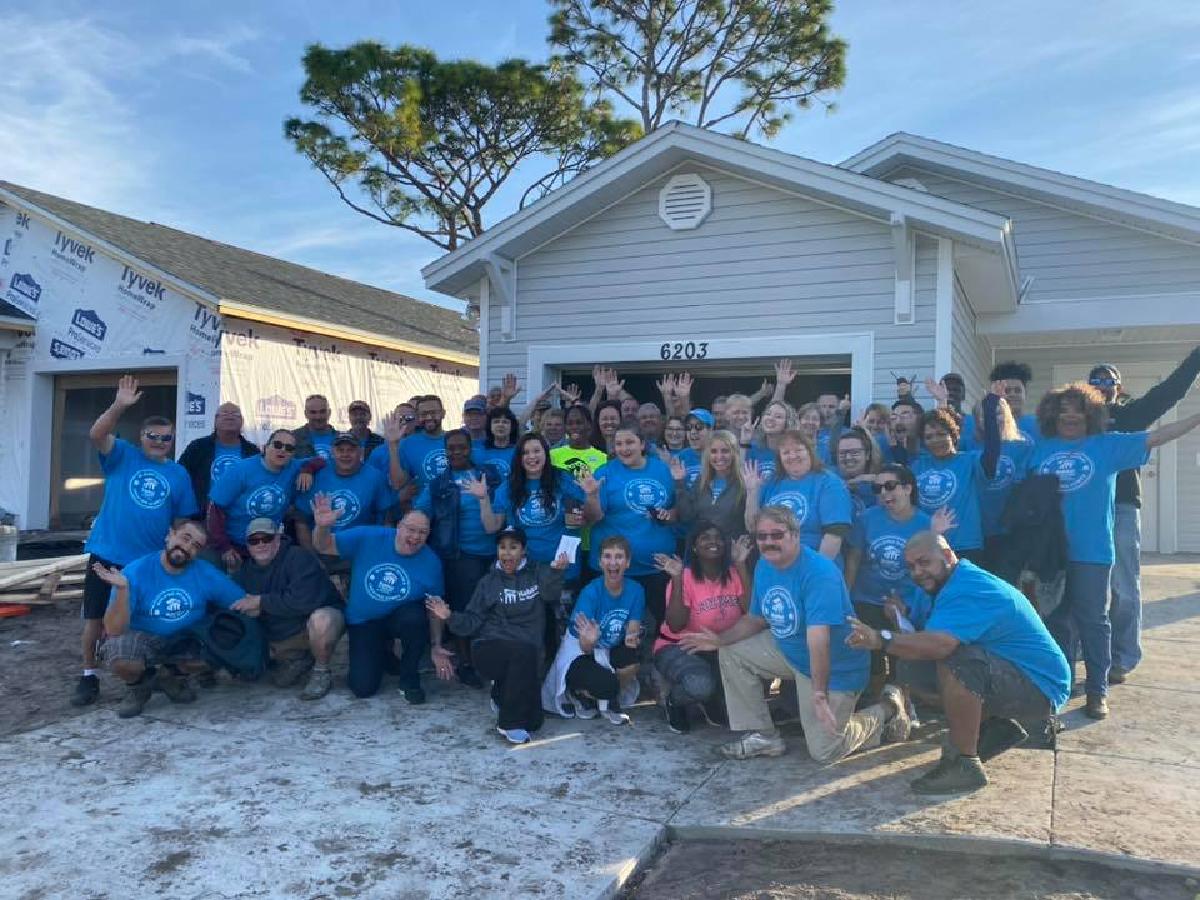 We treat each other like family so that we can create the places where others enjoy theirs.
We nurture opportunities for growth while celebrating the accomplishments of individuals and teams along the way. We believe in answering to hard work and dedication with the consideration, flexibility, and benefits our team deserves. Put simply: we treat each other like family.
Employee health insurance – paid by company 100% = $7,617.48/year
$25,000 life insurance – paid by the company
Long-Term Disability (LTD) – paid by the company
Voluntary dental, vision, Short Term Disability (STD), supplemental life, FSA, EAP
401K with match $.50 up to 24% of salary – 6% max starting 11/1/2020
Personal Time Off (PTO) – 16 days first year
Paid Holidays – 12 days
ReStore Assistant Manager – Palm Harbor
The ReStore Assistant Manager is responsible for providing exceptional customer service to all donors, supporters, team members, and volunteers. This position oversees the sales floor to ensure all customers' questions are answered and all merchandise is clean and priced. This position will additionally assist in working the register and credit card machine.
Posted On:
January 4, 2021
We are an equal opportunity employer. Applicants are considered for positions without regard to veteran status, uniformed service member status, race, color, religion, sex, national origin, age, physical or mental disability, genetic information or any other category protected by applicable federal, state, or local laws.
HfHPWP is committed to being a drug-free, healthful, and safe workplace. Employees are required to come to work in a mental and physical condition that will allow you to perform the essential functions of your job satisfactorily, with or without reasonable accommodation. HfHPWP reserves the right to drug test an employee to determine the presence of illegal drugs or alcohol under the following circumstances; Pre-employment, Reasonable Suspicion, In accordance with our Return to Work Program which includes quarterly independent random drug screens. If you have questions about this policy or issues related to drug or alcohol use at work, you can raise your concerns with the Human Resources Department at hr@habitatpwp.org.