leaders working together to build homes, communities and hope
Honorary Chairs, Mindy Grossman and Bill Brand, along with other CEOs and business leaders in the Pinellas and West Pasco County communities joined together to build a family's forever home.

Mindy Grossman
President & CEO of WW (formerly Weight Watchers)

Bill Brand
CEO of Rue21 and Habitat for Humanity International Board Member
committed leaders include:
John M. Barrett is the President and Chief Executive Officer of First Citrus Bank, a $250 million dollar financial institution. He also serves on the First Citrus Bank Board of Directors and is President and Chief Executive Officer of First Citrus Bancorporation. A Tampa native, John has served as a Tampa banker for over 20 years. He received his BS in Finance with a minor in Accounting as well as his MBA from the University of Tampa.
John held senior positions with The Merchant Bank of Florida in the early 1990s and Southern Exchange Bank in the late 1990s. While with Merchant Bank, he was responsible for financial and regulatory reporting, compliance, asset liability analysis and management, investment portfolio management, internal audit, armored courier service, correspondent bank relationships, and regulatory relations with the Federal Reserve Bank of Atlanta. As senior loan officer for Southern Exchange Bank, he was responsible for the bank's overall loan portfolio growth, asset quality, directing the bank's business development program, promulgating loan policy guidelines, managing interest rate pricing and term structure, managing commercial loan officers within the bank, and presenting loan requests to the Loan Committee. In addition, John was that bank's litigation representative and managed its legal relationships.
John's current and past community involvement include Chairman of the Risk Management Association Tampa Bay, Director of the Florida Bankers Association, member of the Board of Trustees at the University of Tampa, and Trustee of the St. Joseph's Hospital Foundation.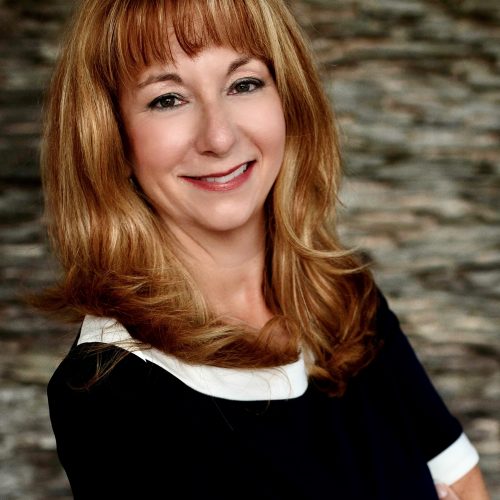 Steve Raney is the Chairman of the Board and Chief Executive Officer of Raymond James Bank, a wholly owned subsidiary of Raymond James Financial. Mr. Raney also serves as Chairman of Raymond James Trust, N.A. and is one of the 13 members of Raymond James Financial's Executive Committee.
Steve joined Raymond James Bank in 2006 as CEO following a 17-year career at Bank of America. He is the past Chairman of the Board of Trustees of the Tampa Bay History Center and serves on the board of directors of Starting Right, Now, a program aimed at meeting the needs of homeless high school students in the Tampa Bay community. He is one of the founding members of the Tampa Bay Chapter of the American Enterprise Institute, and he serves on the board of the Tampa Bay Partnership, the Tampa Bay area's economic development organization. Steve is Raymond James representative to the Florida Council of 100 and serves on the board of the Midsize Bank Coalition of America.
Mr. Raney is a Tampa native and earned a bachelor's degree in finance from the University of Florida and an MBA from the Hough Graduate School of Business at the University of Florida. He and his wife Natalie live in Tampa; they have two sons and are members of South Tampa Fellowship Church.
Melissa Seixas is Duke Energy's state president in Florida, serving approximately 1.8 million electric retail customers in central Florida, including metropolitan St. Petersburg, Clearwater and the Greater Orlando area. She is responsible for the financial performance of Duke Energy's regulated utility in Florida and for managing state and local regulatory and government relations and community affairs. She also has responsibility for advancing the company's rate and regulatory initiatives related to its electric operations.
Prior to assuming her current position in February 2021, Seixas served as vice president of government and community relations in Florida. She directed efforts to strengthen relationships with local municipal, community and civic organizations, as well as business leaders throughout the company's 35-county service area. Her team worked closely with leaders to help communities achieve their energy, growth and sustainability goals.
In 1986, Seixas joined Florida Power (later to become Progress Energy and then Duke Energy) in distribution engineering. Over her 34-year career with the company, she has served in numerous roles with increasing leadership responsibilities.
Seixas holds a bachelor's degree in American history from Eckerd College and a master's degree in American history from the University of South Florida. Her executive training includes a Corporate Social Responsibility (CSR) certification from Johns Hopkins University, and programs with the Edison Electric Institute and Georgetown University's McDonough School of Business.
Seixas has a strong tradition of supporting her community. She has served on numerous boards for nonprofit and business organizations including the Clearwater Marine Aquarium, the Pinellas County Urban League, the St. Petersburg and Clearwater Chambers of Commerce, Pasco Economic Development Council and as immediate past chair of the board of directors for the St. Petersburg Downtown Partnership. She also has a long history of service to the University of South Florida and was honored as the 2019 recipient of the USFSP Regional Chancellor Award for Civic Leadership. She currently serves as a member of the USF St. Petersburg Campus Advisory Board and the board of trustees for the University of South Florida.
She and her husband, Greg, have four children and four grandchildren.
Mike Sutton is the President and Chief Executive Officer for Habitat forHumanity of Pinellas and West Pasco Counties, where he has served since March 2014. As CEO of a $18M nonprofit organization, Mike provides leadership and oversees the continued delivery of the Habitatfor Humanity mission of partnering with people in need to build andrenovate decent, affordable housing in Pinellas and West Pasco Counties. He is responsible for building and growing community partnerships, directing staff and volunteers, overseeing fundraising efforts, and maintaining a high level of quality for all Habitat programs. Since 2017, Habitat for Humanity of Pinellas and West Pasco Counties has been one of the top 2-4 highest performing Habitat affiliates (ofmore than 1,200 Habitat affiliates in the U.S.) based on new home construction each year.
Mike is a Certified Fund Raising Executive (CFRE) with experience in thenonprofit sector dating back to 2001. Prior to his role with Habitat for Humanity, he spent five years with Big Brothers Big Sisters where he served as Executive Vice President & Chief Development Officer. Before he relocated back to the Tampa Bay community for the position with Big Brothers Big Sisters, he served as director of development for Habitat for Humanity in Bryan/College Station, Texas, while also serving as a member of the Board of Directors for the State Association of Texas for Habitat for Humanity. Mike also has experience working for the YMCA for five years.
Mike holds a Bachelor of Arts degree from the University of South Florida. He has received his Certificate in Fundraising Management through Indiana University's Center on Philanthropy. In 2010, Mike was honored as an Up & Comer through the Tampa Bay Business Journal. In 2021, he was recognized on the Tampa Bay Business Journal's Power 100 list, which highlighted influential business leaders in the region. Mike is an active member of the Association of Fundraising Professionals, the University of South Florida Alumni Association, and the Tau Kappa Epsilon Fraternity Education Foundation. He has served on the Board of Directors for the Nonprofit Leadership Center of Tampa Bay and the Habitat for Humanity State Association of Florida. He currently serves on the Board of Directors for the Pinellas Park Chamber of Commerce and for Amplify Clearwater, formerly known as the Clearwater Regional Chamber of Commerce, where he currently serves as Immediate Past Board Chairman.
With a $2,500 donation, you will receive:
Invitation to a dedicated CEO Build day on the site (photo op and networking opportunity).
Invitation to a CEO Reception featuring Q&A Executive Forum featuring Bill Brand & Mindy Grossman, moderated by Bridgette Bello with Tampa Bay Business & Wealth Magazine.
Name/Logo recognition as "CEO Build Sponsor" on the signage in front of the family's home for the duration of home construction.
Name recognition inclusion in any media releases issued by Habitat concerning the sponsorship, build or dedication.
Name/Logo and sponsor acknowledgment in the home dedication invite, program and on social media.
Recognition on the Habitat website with a link to your website.
To reserve your spot, contact Mike Sutton at msutton@habitatpwp.org.